Week Three Gabby Windey Rachel Recchia Bachelorette Spoilers News
Red Carpet date for Rachel and Zach.
A split into two groups next week
The leads have 19 men for a photo shoot
Gabby gets disappointed by producer set up
Grandpa John appears
Gabby struggles when compared to Rachel by the men
Week Two preview Gabby Windey Rachel Recchia Bachelorette Spoilers News
Get ready for the biggest group date in Bachelorette history…
Nate speaks with Bachelor Nation about Gabby clip
Rachel and Jordan V. without gravity date clip
Logan was front and center this week for many reasons.
Both leads send this dude home for breakfast.
With Chris A. part of the drama as well.
Gabby takes Nate on a tub date in this first one-on-one clip
The CB Crew dive into the men of the season for us. Credit Bachelor Nation. See their YT Channel for other content. Gabby Windey Rachel Recchia Bachelorette Spoilers News
From Bachelor Nation comes this latest interview discussing the bio of the leads men.
Meet The Men
After unwaveringly supporting each other through a devastating dual breakup in the season 26 finale of "The Bachelor," fan favorites and fierce women Gabby Windey and Rachel Recchia stand by each other's side yet again as they set out on a journey to find love. The two co-star on the upcoming season 19 of "The Bachelorette," with Jesse Palmer returning as host. Premieres MON JULY 11 on ABC. Stream on Hulu.
Gabby's Final Four:
Not 100% sure about Gabby's 4th hometown date but here's where I'm at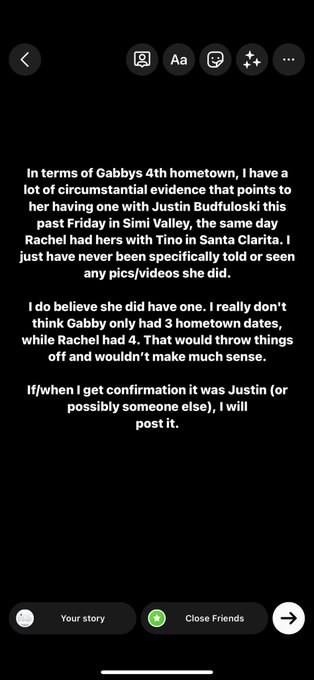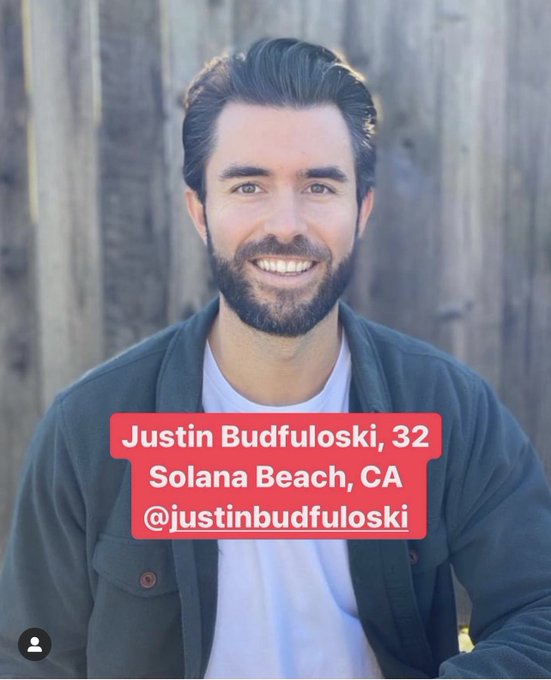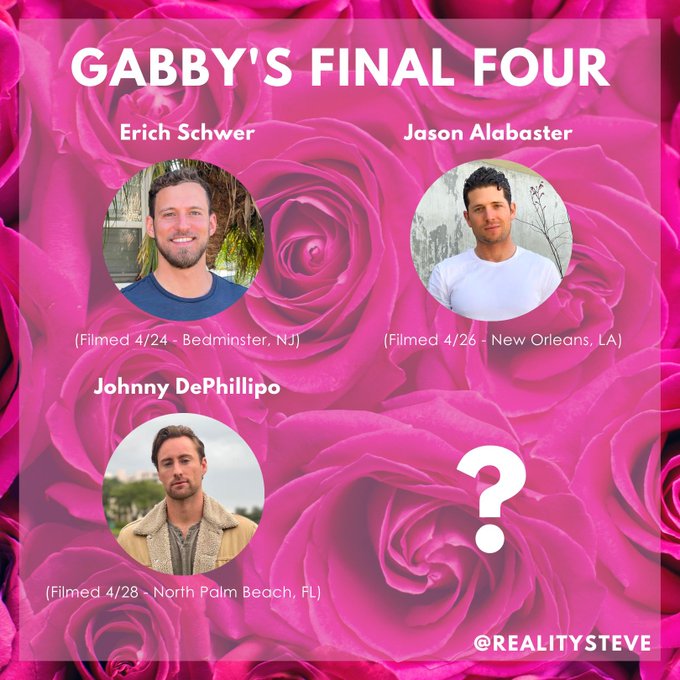 Rachels Final Four: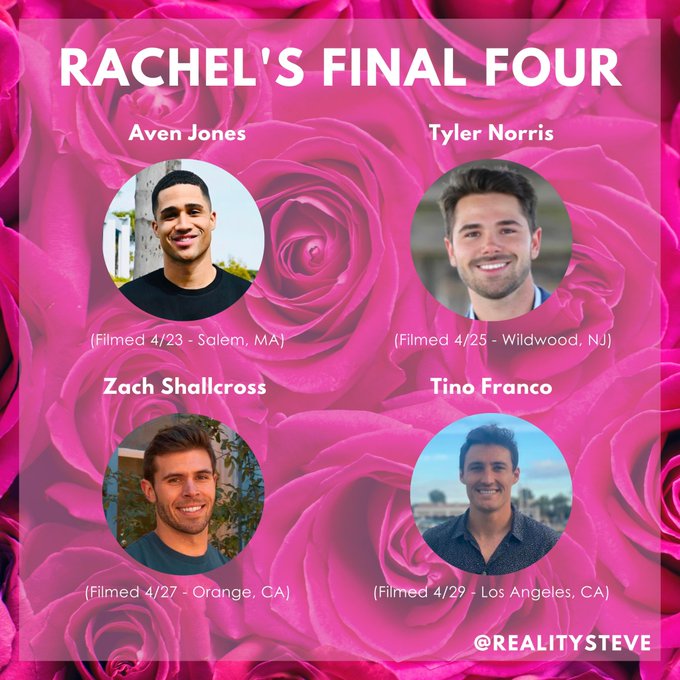 UPDATES APPEAR IN THE TWITTER FEED.
Pictures featuring Rachel and Tyler
Many more tweets from the guru – scroll through them as needed.
BIP and Temptation Island is thrown in for free…