New lead announced by ABC Bachelor Nation overnight Charity Lawson Bachelorette 2023 News Spoilers read
Heading into the finals, we have the final winner reveal. Just a reminder, she was one of the final four contestants that the previous male lead guy dumped. Charity Lawson Bachelorette 2023.
Updated with cited information from Reality Steve who posted the episode-by-episode information this morning.
Spoilers with citation credit appear below.
There is one unclear issue and we direct you to his website for his explanation of the issue at hand.
Overall it appears she got engaged but you can read this article (edited) and review his full story via the link.
Charity and Dotun Are Engaged
Charity Lawson Bachelorette 2023 News Spoilers Season In A Nutshell video
Here is the full season preview and summary highlights package for you.
First Back to back one on one date
Check out this media release and select other clips from the source.
Latest Video releases Men Tell All and FIJI
Recap Episode 6 Hometown dates
From Romance Review TV YouTube channel is a short summary to help you catch up on the season. Subscribe to their channel if you wish to support their coverage of many similar shows.
Week 4 Preview
A little feud among the men for the lead to solve.
Week 3 Highlights
Here is the reaction from around town and her little promos already out there.
More links and news to come. Bookmark this post as we follow her journey this new season
Rose Ceremony #1: Twenty-five reduced to nineteen (Los Angeles, CA)
Rose Ceremony Eliminations: Chris Spell, Joe Menzia, Khalid Hassan, Nic Barber, Peter Cappio, and Taylor Pegg.

Reality Steve
Remaining contestants
Aaron Bryant
Aaron Schwartzman
Adrian Hassan
Brayden Bowers
Caleb Arthur
Caleb Balgaard
Dotun Olubeko
James Pierce
Joey Graziadei
John Buresh
John Henry Spurlock
Josh Young
Kaleb Kim
Michael Barbour
Sean McLaughlin
Spencer Storbeck
Tanner Courtad
Warwick Reider
Xavier Bonner
Rose Ceremony #2: Nineteen to fourteen (Los Angeles, CA)
The Group Date: Twelve men arrive at the Hollywood sign.
Aaron Schwartzman,
Adrian Hassan,
Brayden Bowers,
Caleb Arthur,
Caleb Balgaard,
Dotun Olubeko,
James Pierce,
John Buresh,
Kaleb Kim,
Sean McLaughlin,
Tanner Courtad,
and Xavier Bonner.
The One on One date:
Aaron Bryant. Drove around in a convertible and had a private concert at the Los Angeles Theater.

Reality Steve
Group Date: Longest Kiss Date. Joey Graziadei, John Henry Spurlock, Josh Young, Michael Barbour, Spencer Storbeck, and Warwick Reider. Joey ended up winning the competition.
Rose Ceremony Eliminations: Caleb Arthur, John Henry Spurlock, Josh Young, Kaleb Kim, Spencer Storbeck.
Rose Ceremony #3: Fourteen men reduced to ten (San Diego, CA)
One-on-one: Brayden Bowers. Helicoptered to PetCo Park, had a picnic on the field, and played with golden retrievers.

Reality Steve
Group Date: 12 men: Aaron Bryant, Aaron Schwartzman, Adrian, Caleb Balgaard, Duton, James, Joey, John, Michael, Sean, Tanner, and Xavier. Judged by JoJo, Jordan, and Charity, the men participated in the "Barbie Sing-Off," which was creating their own lyrics to "Girls Just Wanna Have Fun." Sean McLaughlin voted the winner and got 1-on-1 time.
1-on-1: Warwick Reider. Warwick was sent home on this date.
Rose Ceremony Eliminations: Aaron Schwartzman, Adrian Hassan, and James Pierce. Warwick was eliminated in his 1-on-1.

Reality Steve
Rose Ceremony #4: Ten to six (Washington)
1-on-1: Dotun Olubeko. The original plan was for them to go bungee jumping, but as you can see by the weather that day, I'm not ultimately sure if that's what they ended up doing. But he did get the 1-on-1 date and you definitely see them in a hot tub at the night portion of their date-making out.

Reality Steve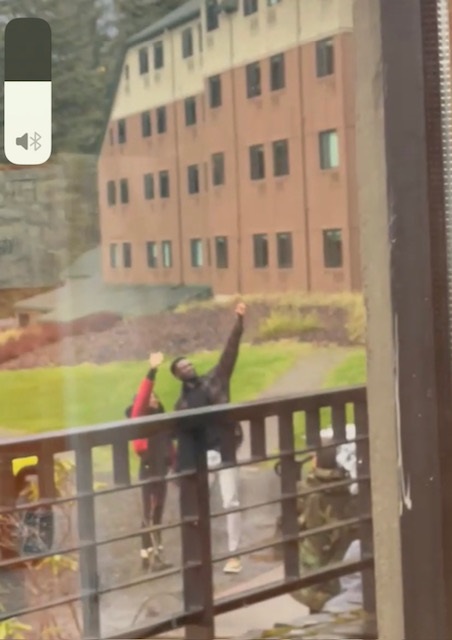 Group Date: 8 guys: Aaron, Brayden, Caleb, Joey, John, Michael, Sean, Tanner. This group date involved something with Girl Scouts.

Reality Steve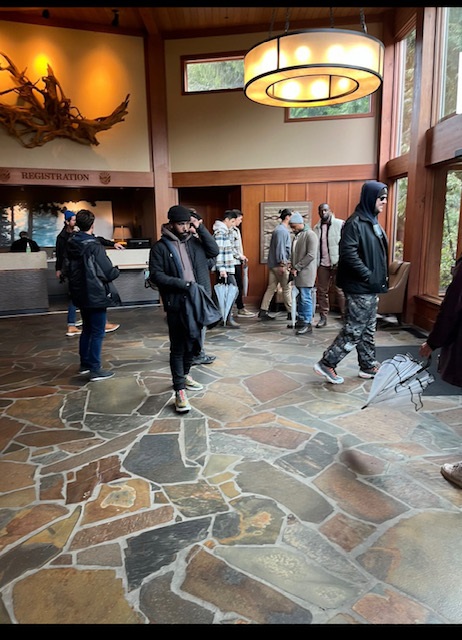 Brayden was sent home during the night portion of this group date. This clip from one of the previews is when Charity puts him in the car and closes the door behind him:

Reality Steve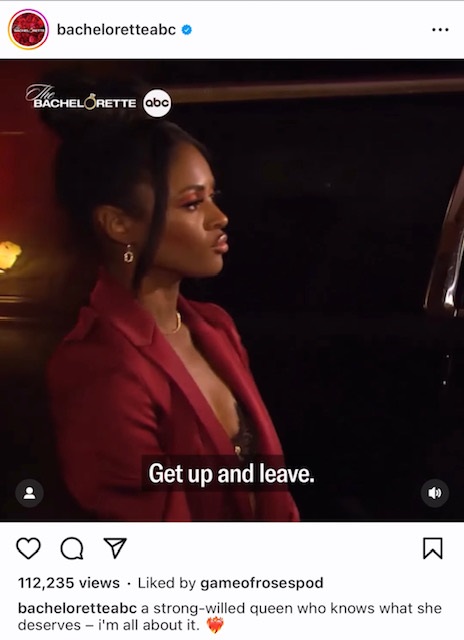 1-on-1: Xavier Bonner. Grape stomping is shown in the previews.

Rose Ceremony Eliminations: Caleb Balgaard, John Buresh, and Michael Barbour. Brayden was sent home during the group date.

Reality Steve
Rose Ceremony #5: Six to Four (New Orleans, LA)
1-on-1: Joey Graziadei. The first day all six were there, Charity met with them and then took Joey on his 1-on-1 outside of Jackson Square. Took a horse carriage ride around town and danced in the streets with beads.

Reality Steve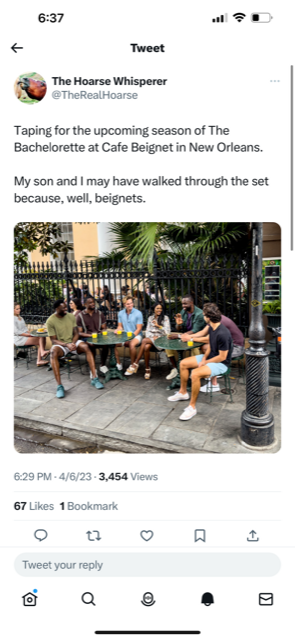 1-on-1: Dotun Olubeko. Ran in the Crescent City Classic 10k race.

Reality Steve
For all other images and information cited visit here
1-on-1: Xavier or Aaron.
Group Date: Sean, Tanner, Xavier/Aaron. If you look above at those two dates that got out publicly in New Orleans, Joey's was on 4/6 and Dotun's was on 4/8. Most people assume that in between was a 4 personal group date with a rose ceremony on 4/9. There was no rose ceremony in New Orleans. Roses were handed out on dates. Either Xavier or Aaron had a 1-on-1 in between Joey & Dotun's on 4/7, and it was somewhere in the Bayou. Then the 3-person group date was on 4/9. I have a feeling the long season preview tonight will spoil which guy between Aaron and Xavier got that third 1-on-1 in New Orleans. Once we know that, then we know who filled out the 3-person group date.

Reality Steve
Eliminated in New Orleans: Sean McLaughlin & Tanner Courtad.
Rose Ceremony #6: 4 to 3 (Hometowns)
Tues 4/11 – Xavier Bonner (Ohio)
Thurs 4/13 – Joey Graziadei (Pensylvania)
Sat 4/15 – Aaron Bryant (Texas)
Mon 4/17 – Dotun Olubeko (California)

Rose Ceremony Elimination: As of this posting, ?????

Reality Stever
But ultimately whatever way she worded it on the show was worked out because she did choose someone and they got engaged in Fiji.

Reality Steve
However, unless I'm completely losing my mind, back when this was originally posted, there was this shot included in that video package: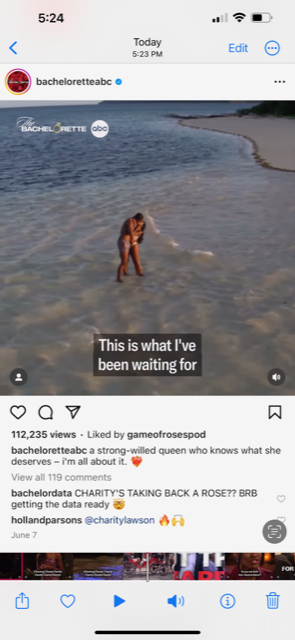 Here are the final season spoilers from Reality Steve to conclude Charity's journey.
-Aaron gets eliminated at hometowns next week. As mentioned on the Daily Roundup, I did not know until last week who got eliminated after hometowns until Joey was shown in the previews in Fiji with Charity, which confirmed his overnight date.
-Once in Fiji, the overnight dates were filmed in this order: Xavier, Joey, and Dotun. I don't know if they'll be shown in that order, but that's the order of filming.
-In between Joey and Dotun's overnights is when Aaron shows up in Fiji to talk to Charity. Another thing the show spoiled in the preview last week. We see her being surprised as she's sitting at the pool with producers, and that's Aaron's arrival. She does meet Aaron later on that night for a "date," but they just don't have an overnight. She does not take him back.
-As for the rose ceremony, I do not know if Xavier doesn't get a rose or if she sends him home earlier during his overnight date, something also shown in the previews numerous times. Charity confronts him saying they're a week away from a proposal and he doesn't know what he wants, etc. Something to that effect. Regardless, Xavier is eliminated at #3.

-Joey and Dotun are your final two.
– Charity is engaged to Dotun.
A quick summary and there you have it.
She got engaged to Dotun in Fiji and they've been together ever since.
Finally got it confirmed a couple of days ago, so here it is.
I know Joey fans won't be happy, but it is what it is.

Reality Steve
Meet The Men of Her Season
The new Season begins June 26, 2023, on ABC and Hulu
SPOILERS
Kylee and Cat Chat about Our New Lead Charity by Bachelor Nation
The Bachelor or The Bachelorette
Charity Lawson named Bachelorette
Top news
AL.com
6 hours ago
Frequently asked questions
Who will be the next Bachelorette 2023?
Following her heartbreaking departure after her hometown date on Zach Shallcross's season of "The Bachelor," Charity Lawson's journey to find love will continue when she steps in as the leading woman for the upcoming 20th season of "The Bachelorette."
Who Is the New Bachelorette 2023? It's Charity Lawson!
Who is the Bachelor 2023?
The twenty-seventh season of The Bachelor premiered on January 23, 2023. This season features 26-year-old Zach Shallcross, an Oracle sales executive from Anaheim Hills, California.
The Bachelor (American season 27)
All coverage
2 days ago
9 days ago